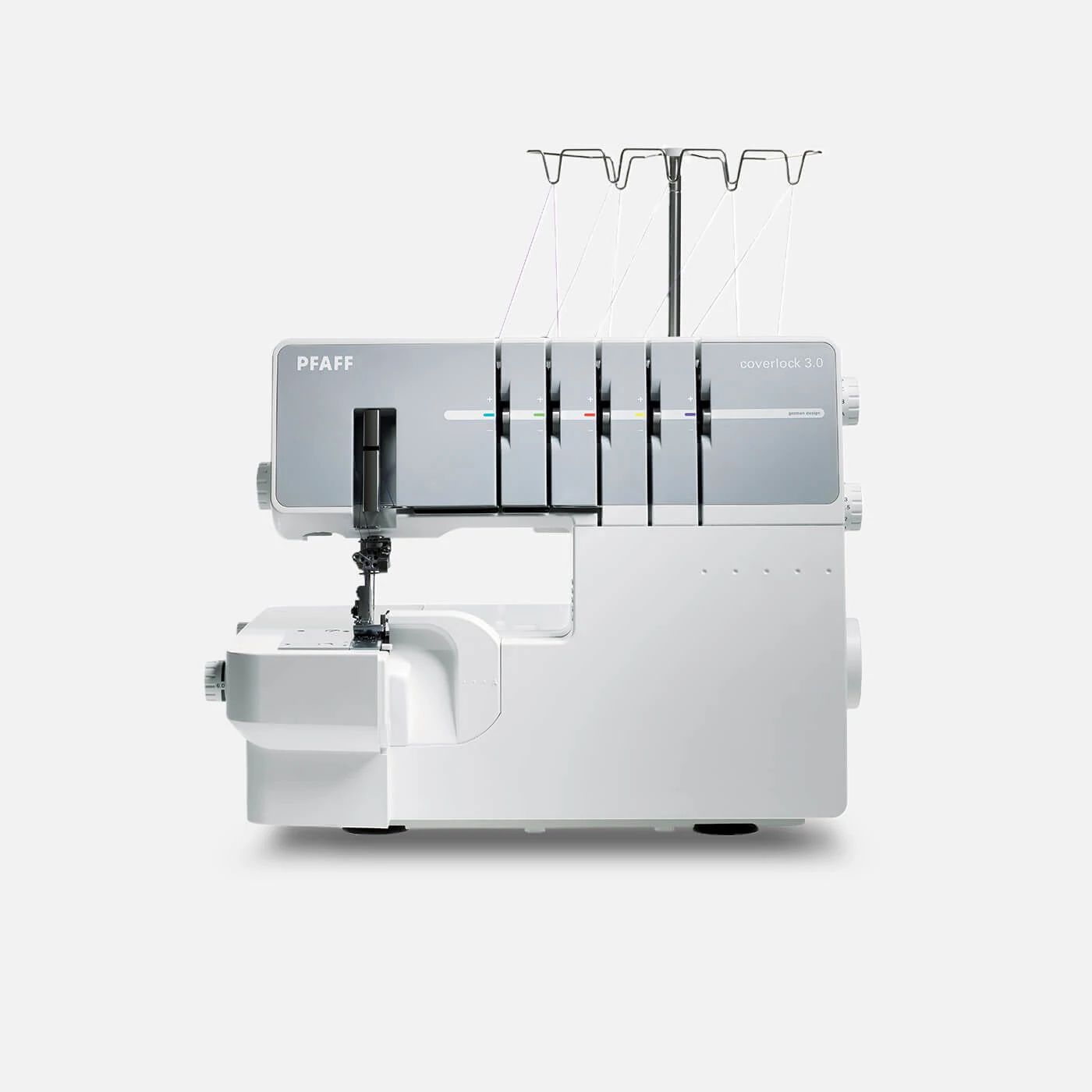 coverlock™ 3.0 Overlock Machine
Sew like a pro!
Create exclusive accents
5 threads, unbelievable sewing space, the professional coverstitch and a lot more. Sew, trim, hem and more in a single step for a professional finish. Give your projects the perfect finish and create exclusive accents with decorative stitches.
At A Glance
5,4,3,2 thread sewing
Thread tension is automatically set once you select a stitch
Extra large work space, plus extension table included
23 stitches
View all compatible accessories
Have a qualified trade-in?
Serger Time Savings
With 23 stitches - trim, stitch, overcast and decorate projects in half the time. 
Tension Release
Threads pull easily when presser foot is up.
Differential Feed
Adjustable for perfectly even seams, no stretching of the seam or puckering of fine fabrics.
Fast Sewing Speed
Designed with 2 sewing speeds, up to 1,100 stitches per minute. Use slower speed for precision work.
Additional Features
# Stitches

Needle Threader

Thread Cutter

Speed Control

Max Sewing Speed

Thread Tension

# Included Accessories
Features

Easy to change from overlock stitches to coverstitches
Differential Feed
Lay-in Tension and color-coded thread paths
Adjustable stitch Length
Adjustable cutting width
Adjustable presser foot presser
Included Accessories
Accessory box
Screwdriver
Knife blade (for the movable upper cutter)
Thread unreeling discs (5)
Thread spool nets (5)
Oiler
Allen key
Tweezers
Coverstitch table B (for Cover/chainstitch)
Cone holders (5)
Dust cover
Lint brush
Waste tray
Needle threader
Extension table including four legs and push pin
Needle pack
5-Year Warranty
Machine Documents
Machine Registration
Registration activates machine warranty and updates.
Need More Help ?
We are at your service. Click below to contact us, see FAQs or find a menu of self-serve support. Your satisfaction is our #1 priority!