30% OFF IN CART
Available in Stores
PART # 821401096
Whisper Web Mesh Light Stabilizer 12" x 10 Yards
Specialty type: Embroidery
We're sorry, this item is out of stock online. Please check with your closest store for availability.
Find A Store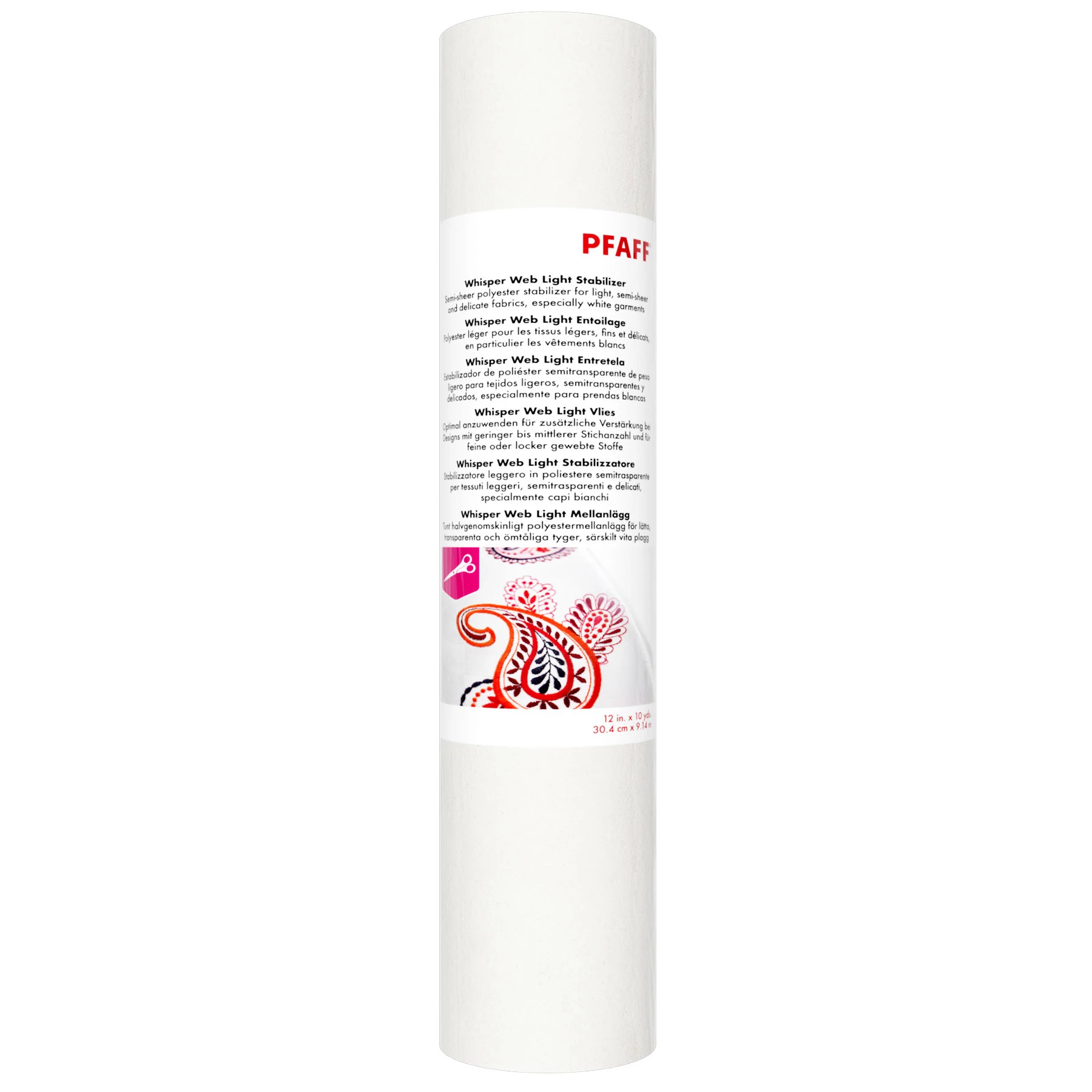 Semi-sheer polyester stabilizer for light, semi-sheer and delicate fabrics, especially white garments
PFAFF® Whisper Web Mesh is a semi-sheer polyester stabilizer that is very soft yet strong. It is used as a permanent backing and is ideal for delicate fabrics as well as light colored garments and fabrics. The translucent nature of this stabilizer eliminates the bulk, stiffness and shadowing characteristic of other types of permanent stabilizers. Whisper Web Mesh stabilizer is perfect for applications that will be close to the skin.
Instructions : 
Cut a piece of Whisper Web Mesh stabilizer large enough for the selected hoop (hoop dimension plus at least 1" on all four sides).  

Hoop Whisper Web Mesh stabilizer and fabric without stretching the fabric as you hoop.  Stitch the embroidery.  

Trim the excess stabilizer away as close to the outer edge as possible.  Follow normal care instructions for washing and drying, according to fabric type.