30% OFF IN CART
Available in Stores
PART # 821436096
Tear-a-Way Stitch-in-Ditch Stabilizer 12" x 70 Yards
Specialty type: Embroidery
We're sorry, this item is out of stock online. Please check with your closest store for availability.
Find A Store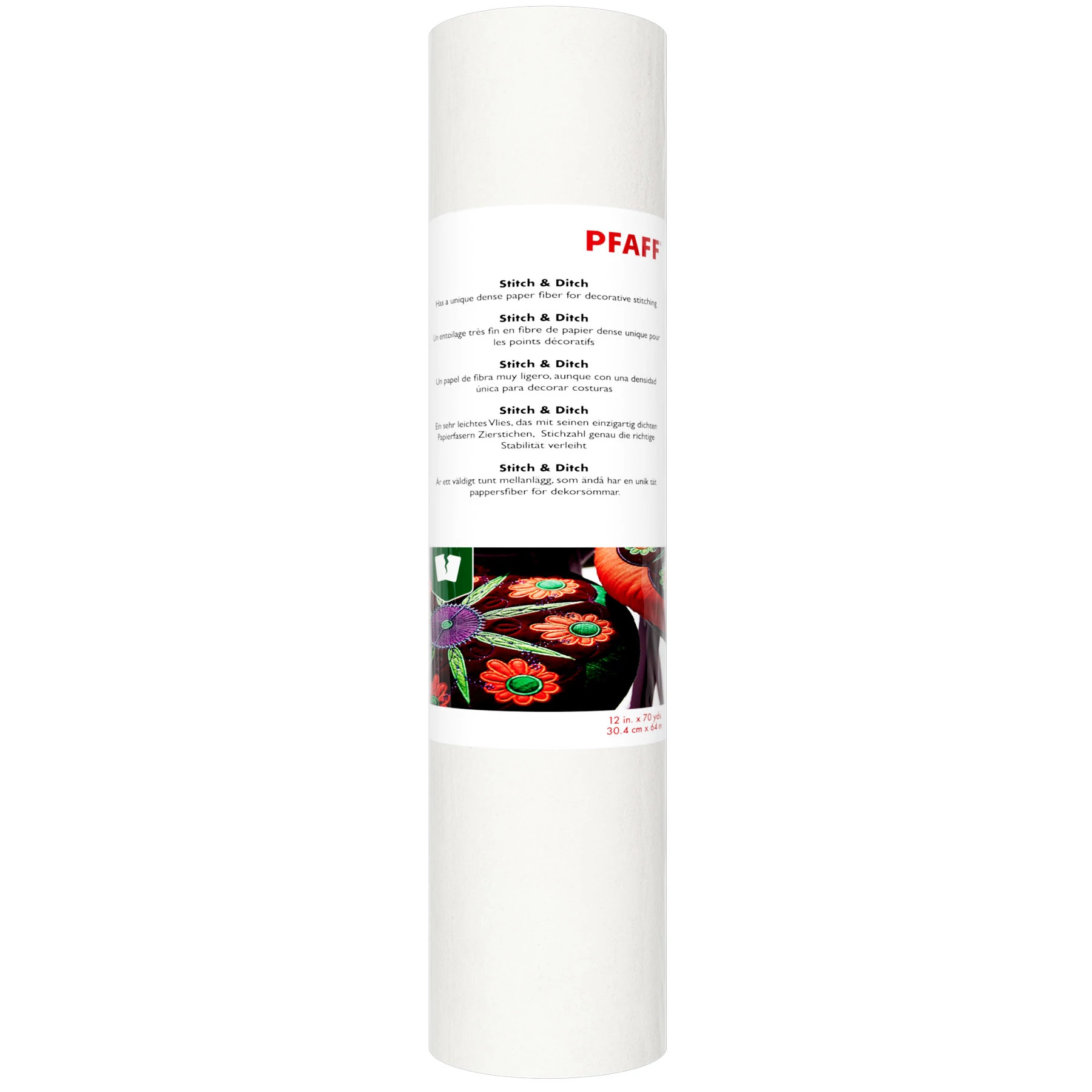 Has a unique dense paper fiber for decorative stitching
PFAFF® Stitch & Ditch is very light weight, yet has a unique dense paper fiber for  decorative stitching, heirloom and light stitch count embroidery. It is easy to hoop 1-3 layers  of stabilizer based on stitch count or fill density of embroidery or stitching. The dense paper  quality makes it very easy to tear away and leaves little residue around stitch edges. Also,  makes it easier to remove stabilizer residue from small open areas. 
Stitch & Ditch is recommended for light weight woven stable fabrics. Not recommended for  medium to heavy stitch counts or fabrics.
Instructions: 
• Place stabilizer on wrong side of fabric. Hoop fabric and stabilizer as together. Tighten  hoop, pulling fabric and stabilizer piece equally.  
• Tear away excess stabilizer.