PART # 821079096
SMARTER BY PFAFF™ Extension Table
Specialty type: Mending & Alterations
We're sorry, this item is out of stock online. Please check with your closest store for availability.
Find A Store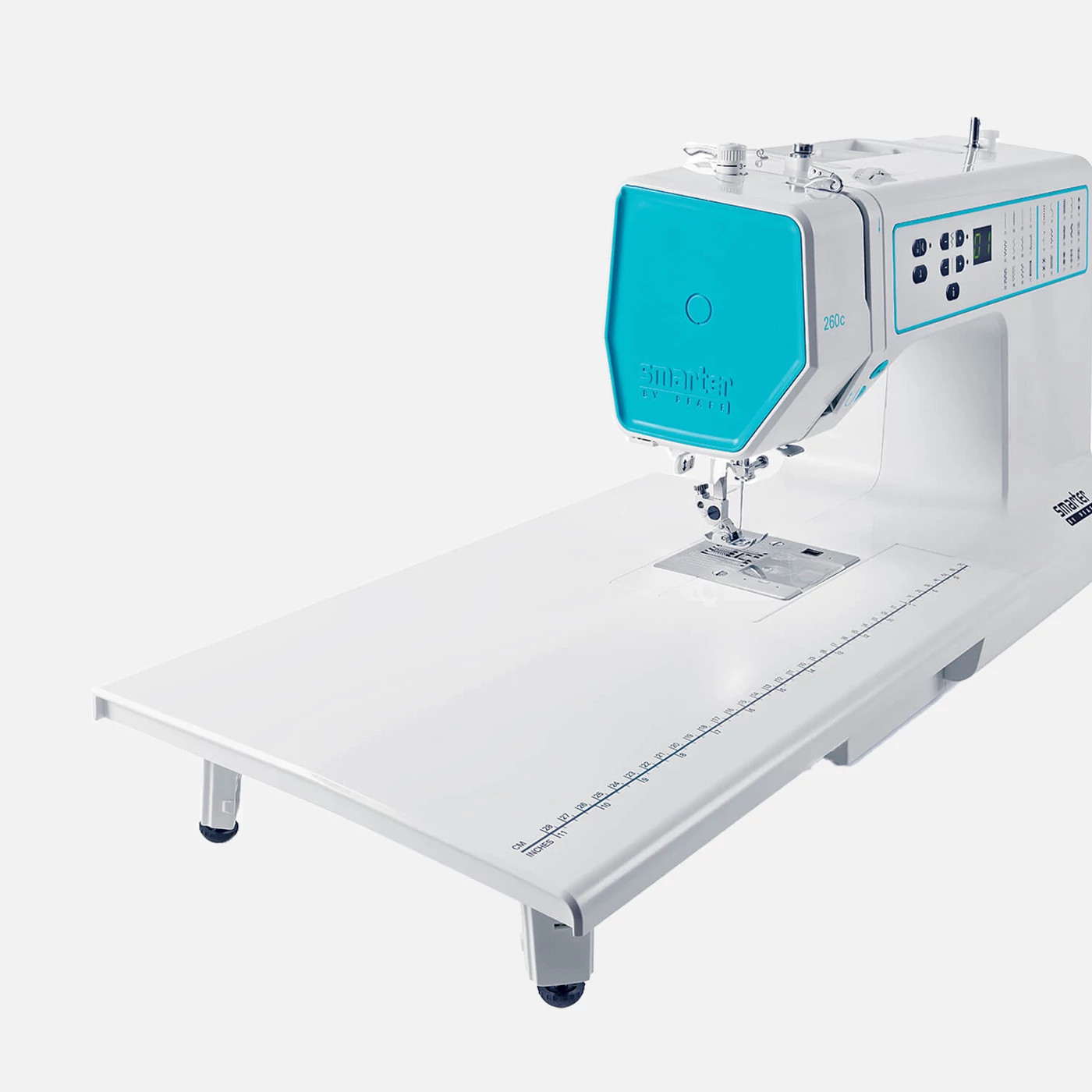 Easily supports large projects with less drag on your needle
Designed specifically for SMARTER BY PFAFF™ sewing machines, this sturdy extension table allows you to convert the free arm into extra sewing space for larger projects.
At A Glance
(tap letter to learn more)
SMARTER BY PFAFF™ 260c, 160s, 140s