PART # 821257096
Ruler Foot
Specialty type: Quilting
We're sorry, this item is out of stock online. Please check with your closest store for availability.
Find A Store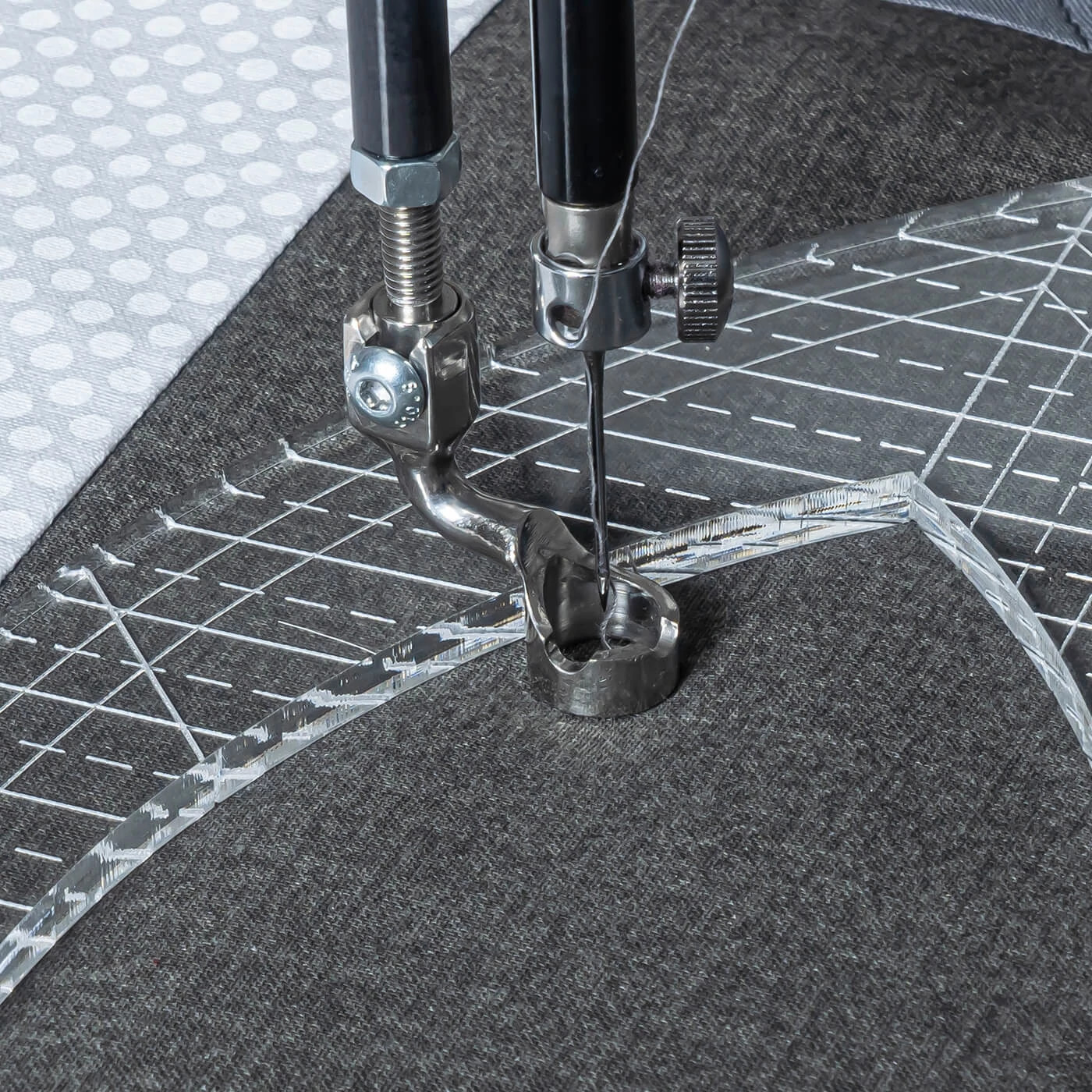 Provides extra stability when working with rulers
The high sides of the presser foot provide extra stability when working with long arm rulers and templates. The foot helps to prevent the ruler from slipping and being damaged by the foot or needle.
At A Glance
High sides to provide extra stability
Works with long arm thickness rulers
Easy to attach and remove
(tap letter to learn more)
powerquilter™ 1600, 1650
To attach the Ruler Foot:

1. If another presser foot is on the mount, use the 2.5mm hex wrench to loosen the mounting screw far enough that you can slide the foot off of the mount.

2. Slide the Ruler Foot onto the mount. The opening on the side of the foot lines up with the mount's screw hole. Push the Ruler Foot up as far as it will go.

3. Ensure the foot is centered over the hole in the needle plate and that the needle is centered in the foot. Then fully tighten the screw with the 2.5mm hex wrench.