PART # 820887096
Quilt Table
Specialty type: Quilting
We're sorry, this item is out of stock online. Please check with your closest store for availability.
Find A Store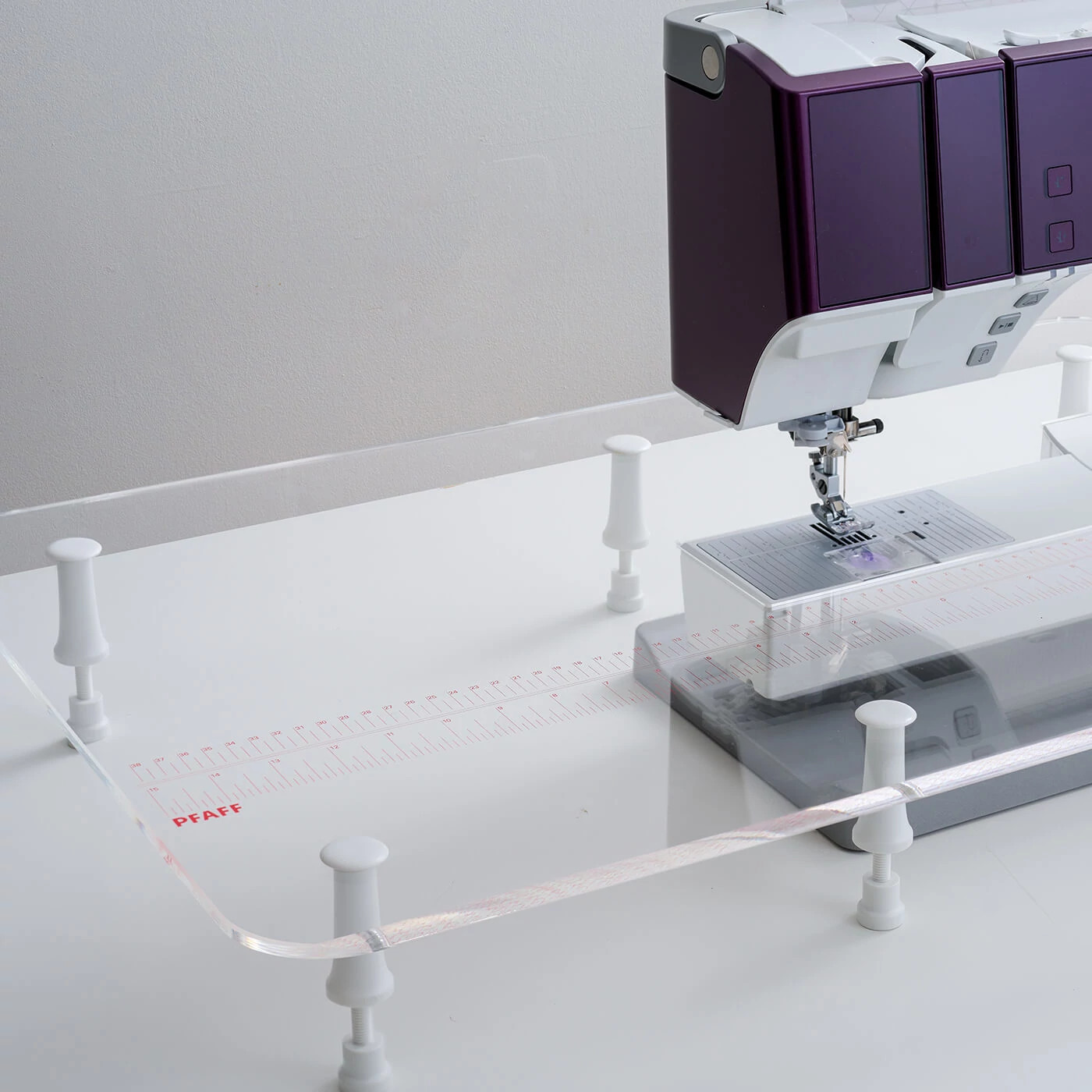 Easily supports large projects with less drag on your needle
Made of sturdy, smooth Plexiglass. This terrific table substantially increases your work area to accommodate the extra space quilters need. Even very large quilting projects can be handled comfortably.
At A Glance
Extra sturdy
Plexiglass design