PART # 820664096
Non-Stick Foot for IDT™ System
Specialty type: Mending & Alterations
We're sorry, this item is out of stock online. Please check with your closest store for availability.
Find A Store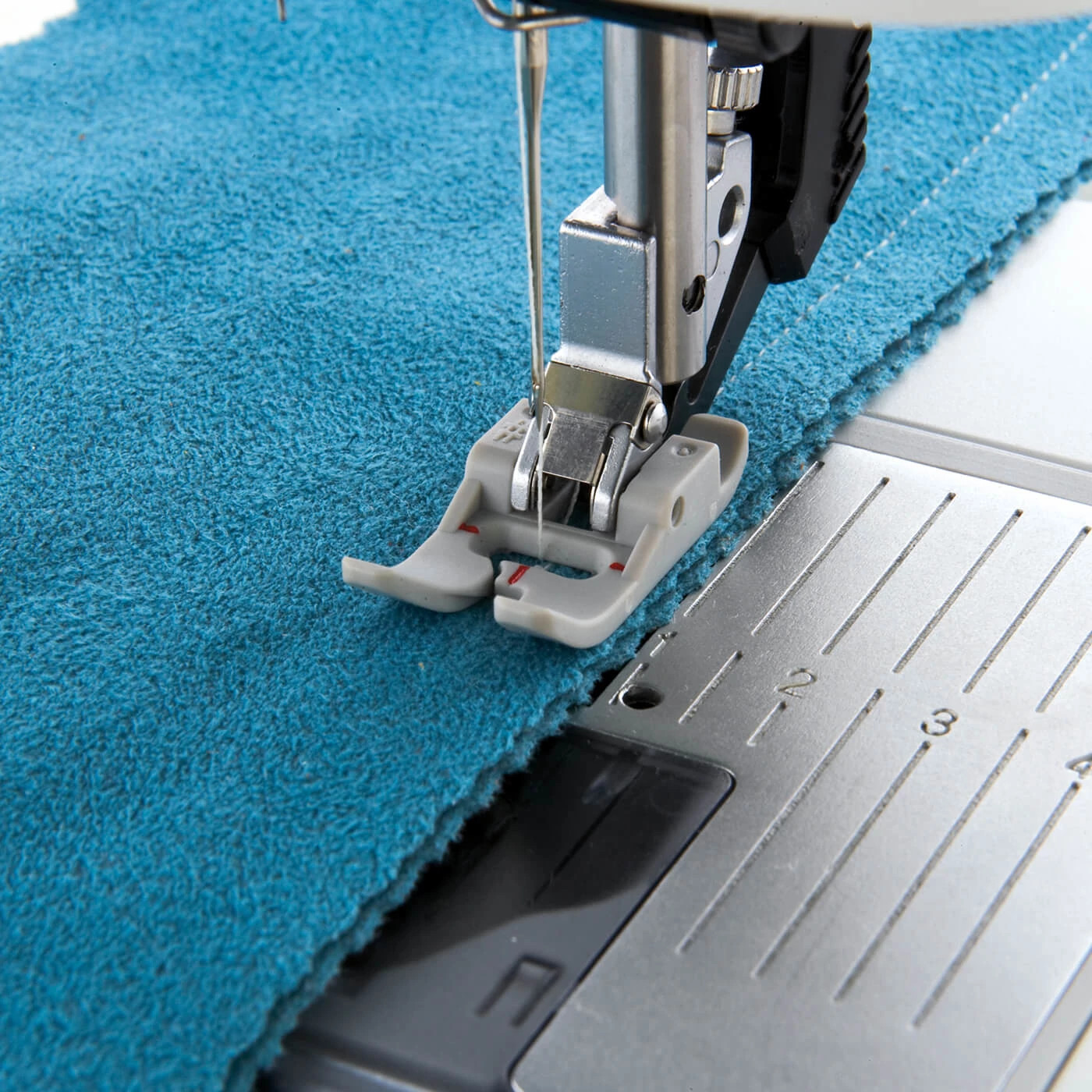 Smoothly feeds leather/vinyl fabrics for perfect stitching
Due to the special coating on the bottom of this foot, it's perfect for sewing hard-to-feed fabrics, like leather, foam, plastic, imitation leathers and plastic-coated fabrics
At A Glance
Bottom of the foot is specially coated to smoothly glide as you sew
Simply snap on the foot, select a stitch and sew!
(tap letter to learn more)
for IDT™ system
1. Snap on the Non-Stick Foot.
2. Select desired stitch and sew.