PART # 821261096
Multi-Function Foot Control
Specialty type: Mending & Alterations
We're sorry, this item is out of stock online. Please check with your closest store for availability.
Find A Store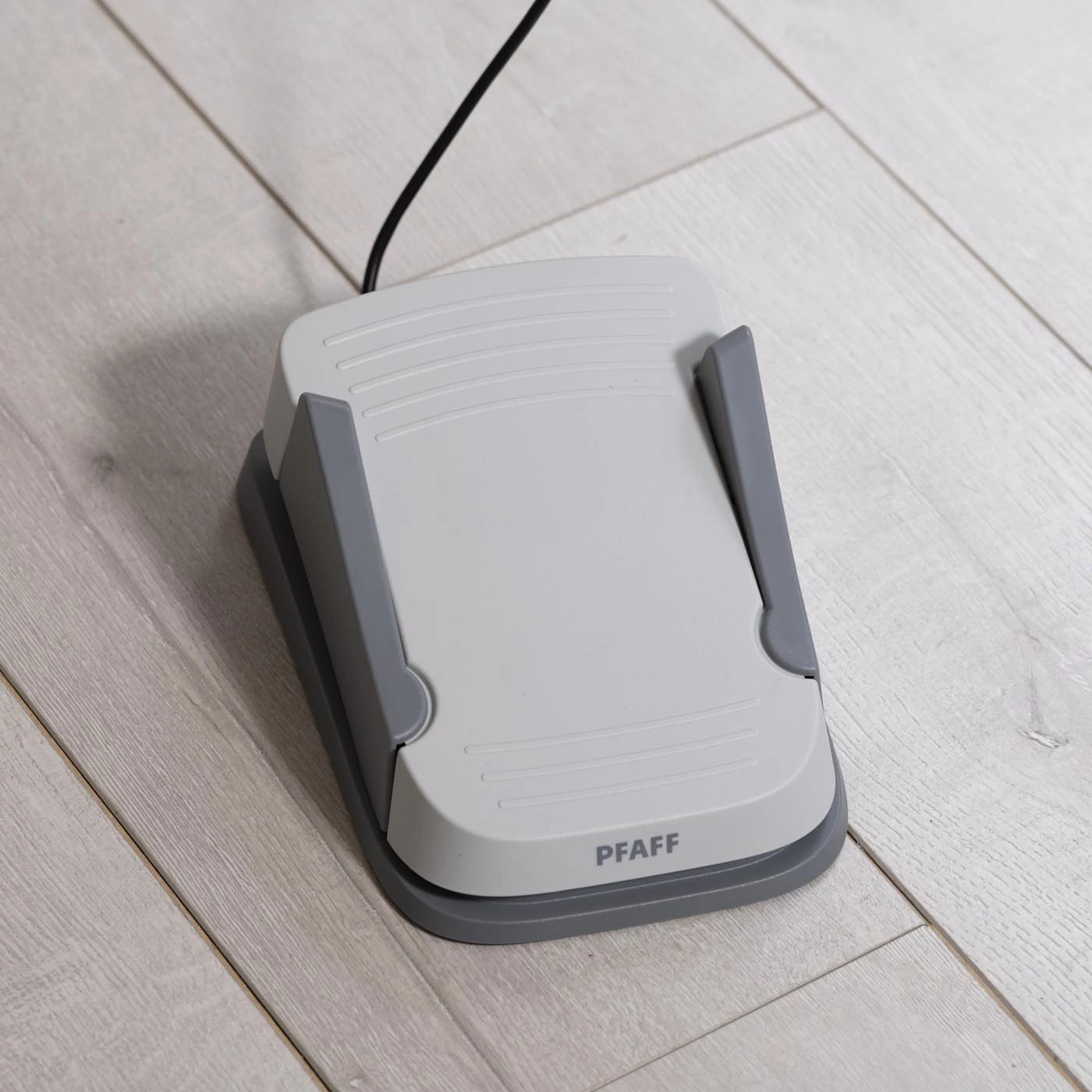 Enjoy hands-free control
Control multiple functions of your machine without taking your hands off your projects, including thread cut, tie off, reverse, presser foot lift, needle up/down and pattern begin/restart.
At A Glance
3 customizable function switches (2 side levers, 1 heal touch button)
5 programmable sewing machine functions
8 foot USB cable (2.5 m)
Ergonomic design with rubberized base
(tap letter to learn more)
creative icon™ 2, creative icon™
performance icon™
Specifying the Sewing Functions
By default, no function is set to the three editable controls. When you connect the Multi-Function Foot Control to your machine, a pop up window will open on the screen where you can specify your settings. The control settings can also be accessed anytime from the settings menu, when the foot control is connected. When you disconnect the control from the machine, your settings are stored until the next time you connect it.
Connecting the Foot Control
The Multi-Function Foot Control is USB-powered. No power cord or batteries are needed.
1. Disconnect the original foot control from the machine, if connected.
2. Connect the USB cable (type A) to the USB socket on the bottom right side of the machine.
3. Connect the USB cable (type B) to the USB socket at the front of the foot control.
Specifying Settings
To specify a function, touch the button of the control you want to set and select the desired function in the drop-down list.
To close the pop up window, touch OK.
Reverting to Default Settings
To remove the assigned function from a control, touch the button of the control and select No function assigned in the drop-down list.
To set all editable functions to default settings (No function assigned), select Reset.