UP TO 30% OFF
Available in Stores
PART # 821365096
Gathering Foot for admire™ 1000 Overlock Machine
Specialty type: Mending & Alterations
We're sorry, this item is out of stock online. Please check with your closest store for availability.
Find A Store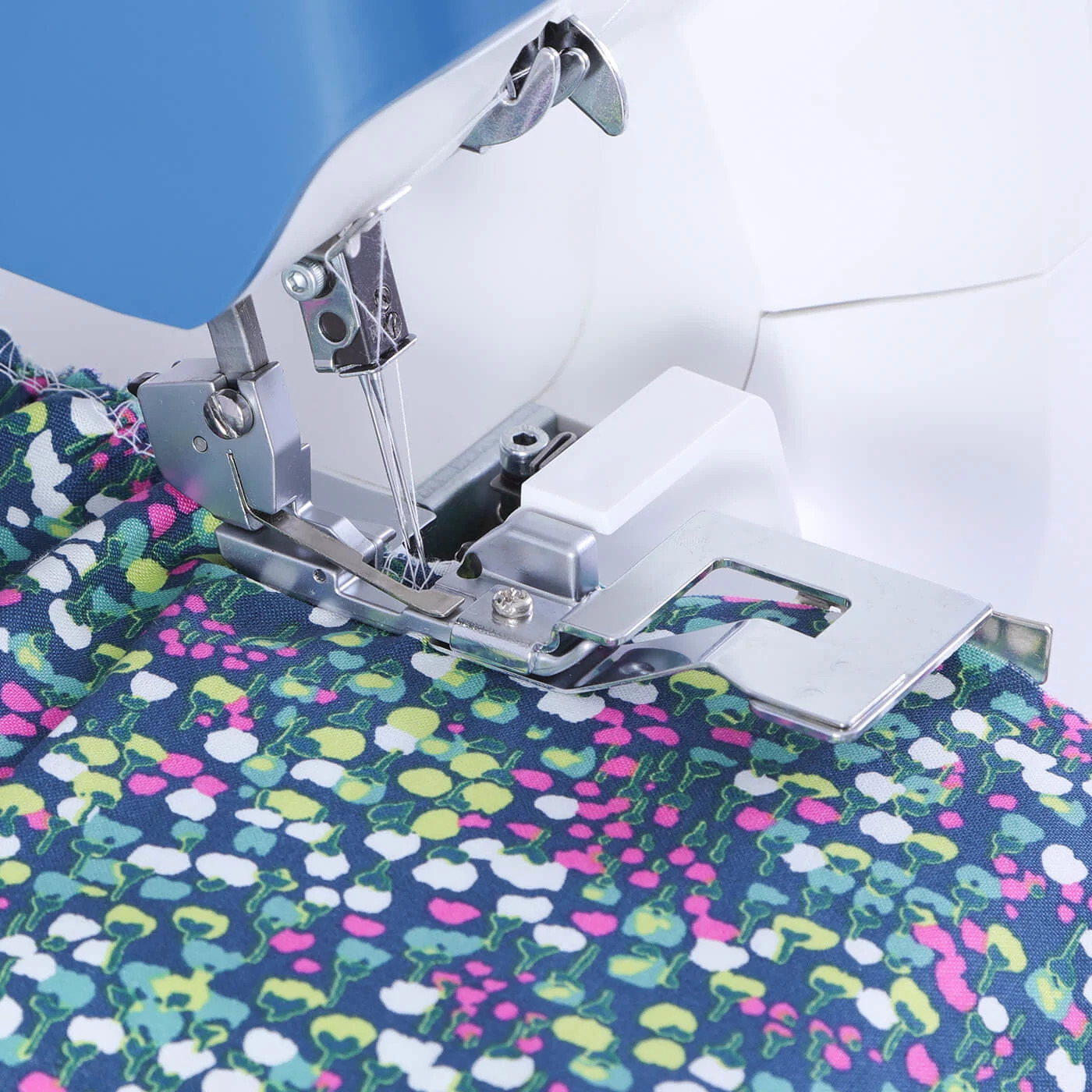 Create gathers easily
Perfect for gathering a single layer of fabric or simultaneously gathering and stitching two layers together. Suitable for light to medium weight fabrics
At A Glance
Simutaneously gather and stitch two layers together
(tap letter to learn more)
admire™ 1000 Overlock Machine
1. Set the overlock machine for the desired stitch.
2. Snap on the Gathering Foot.
3. Insert the bottom fabric layer (fabric to be gathered) between the needle plate and the Gathering Foot all the way up to the cutter, with right side up.
4. Insert the top fabric layer in the opening of the Gathering Foot and even with the bottom layer right side down.
5. Lower the presser foot and sew. Guide the fabric against the fabric guide, letting the bottom layer feed freely to gather.
Tip to increase the fullness of the gathering:
- Increase the needle thread tension
- Set the differential feed to a higher number
- Adjust the stitch length to a higher number
A single layer of fabric may also be gathered by placing it under the foot and adjusting the stitch length, differential feed and needle tension to the desired fullness.