UP TO 30% OFF
Available in Stores
PART # 820668096
Gathering Foot
Specialty type: Mending & Alterations
We're sorry, this item is out of stock online. Please check with your closest store for availability.
Find A Store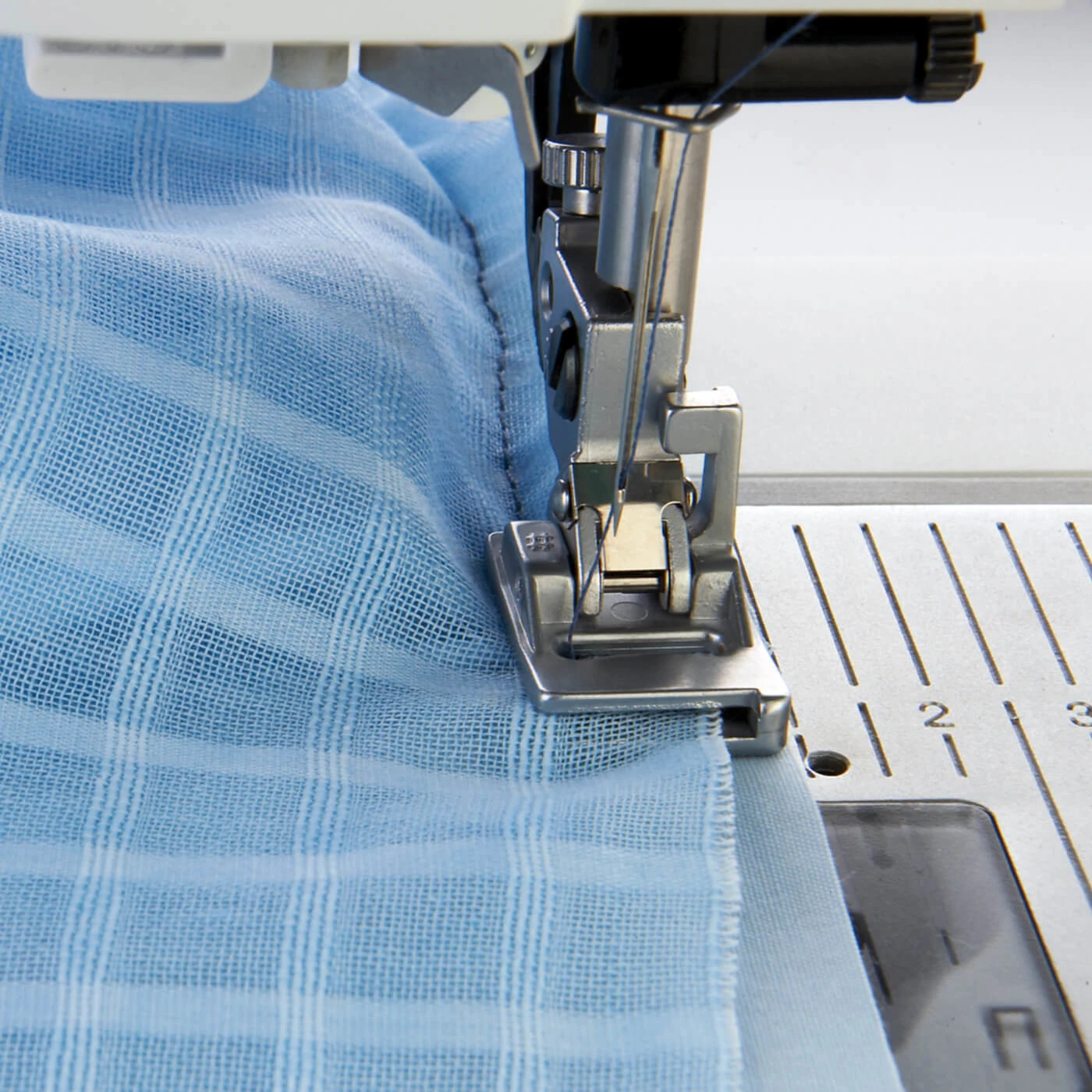 Up to 30% Off Accessories & Notions
Spend $100 on accessories & notions, get 20% Off. Spend $250, get 25% Off, or Spend $500 or more, get 30% Off.  (see discount in your shopping cart).
Gather and stitch in one step
Quickly sew perfectly even gathers or simultaneously stitch and gather two fabric layers with ease. Use it for sewing flounces on projects or for attaching gathered seams.
At A Glance
Ajust stitch length to vary fullmess of gathers
Acheive perfectly uniform gathers
Allows for gathering & stitching 2 layers of fabric in one easy step
(tap letter to learn more)
*The automatic needle threader cannot be used on Group L machines
1. Set the machine for straight stitch with the needle in far left position.
2. Place fabric to be gathered under the presser foot with cut edge extending slightly to the right of the presser foot. Insert non-gathering fabric fully into slot of foot. Fabrics should be right sides together.
3. Guide fabric, allowing machine to pull bottom fabric freely for uniform gathering.
TIP: Altering stitch length will alter fullness of gathers. A single layer of fabric may also be gathered by placing under foot and adjusting stitch length and tension to desired fullness.