UP TO 30% OFF
Available in Stores
PART # 821164096
Free Motion Ruler Foot
Specialty type: Quilting
We're sorry, this item is out of stock online. Please check with your closest store for availability.
Find A Store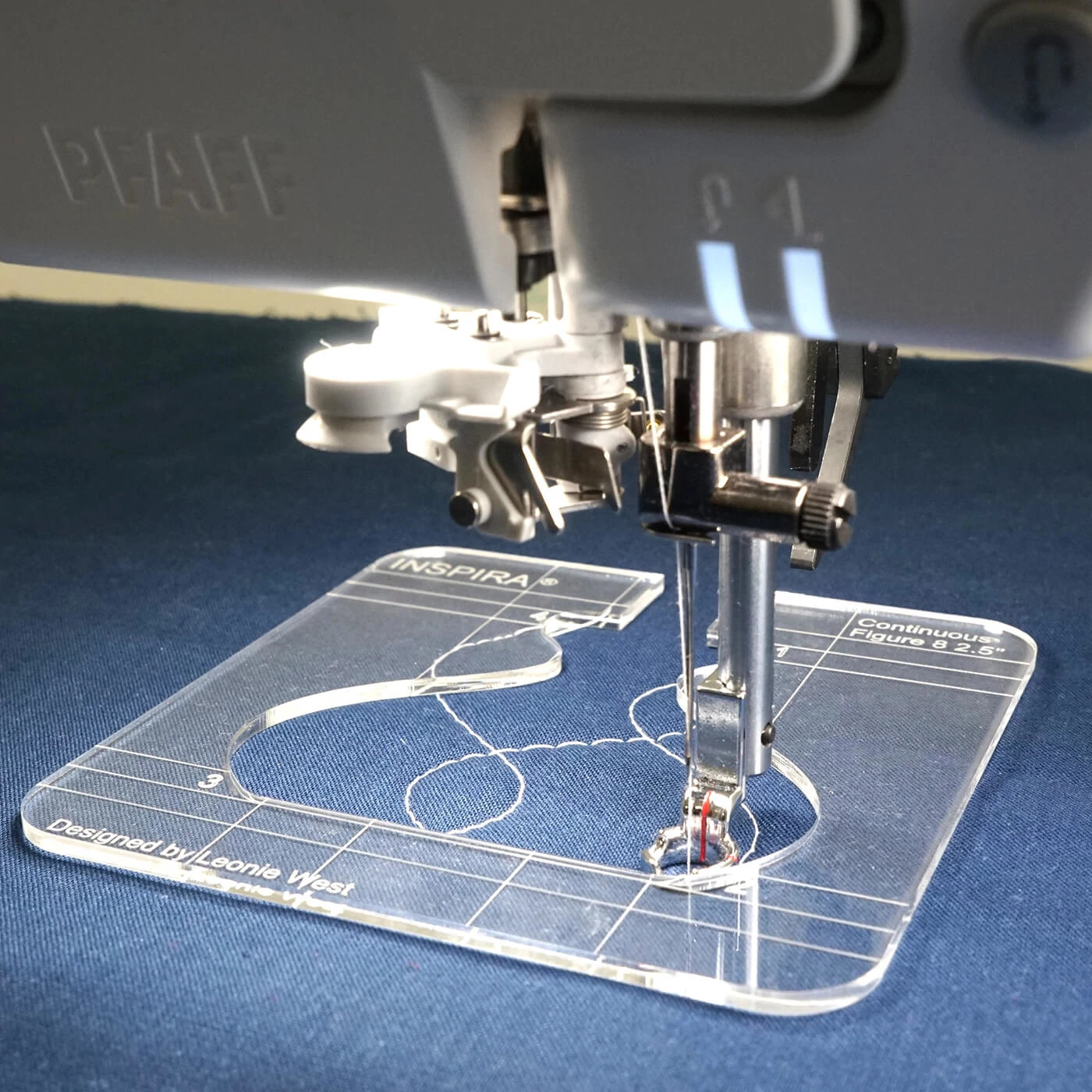 Purposely designed to work with low shank quilting rulers/templates
Create exciting ruler work designs! Red markings on the foot indicate its center, making it easy to line up the foot and ruler when sewing.  Cutouts in the front and side provide clear visibility to the needle. Ruler foot templates not included.
At A Glance
Circular shape provides a constant 1/4" distance from the edge of your template
Red markings make it easy to line up the foot and ruler
Cutouts give clear sight line to the needle
(tap letter to learn more)
creative icon™ 2, creative icon™
performance icon™
quilt expression 720, expression 710
1. Loosen the presser foot ankle screw completely and remove the ankle.
2. Place the Free Motion Ruler Foot around the presser bar, then attach it with the screw.
3. Thread your machine.
4. Select a straight stitch.
5. Set machine to Free Motion Ruler Foot mode. The feed dogs will drop automatically and the fabric will no longer fed by the machine. You must move the fabric as you sew.
6. Place the fabric under the foot and lower the foot.
7. Bring the bobbin thread to the top by taking one stitch. Hold onto both threads and sew a few stitches in place to begin.
8. Slide the edge of the ruler up to the foot. Place enough pressure on the ruler with your fingertips to gently glide the foot along the edge without the ruler moving.
9. Sew along the edge of the ruler. When near the end, stop the machine, lift the presser foot and slide the ruler into position to continue stitching the design.
10. When changing positions, stop the machine, and simply reposition the ruler and stitch in the direction needed to follow the ruler.