30% OFF IN CART
Available in Stores
PART # 821258096
Echo Feet Set
Specialty type: Quilting
We're sorry, this item is out of stock online. Please check with your closest store for availability.
Find A Store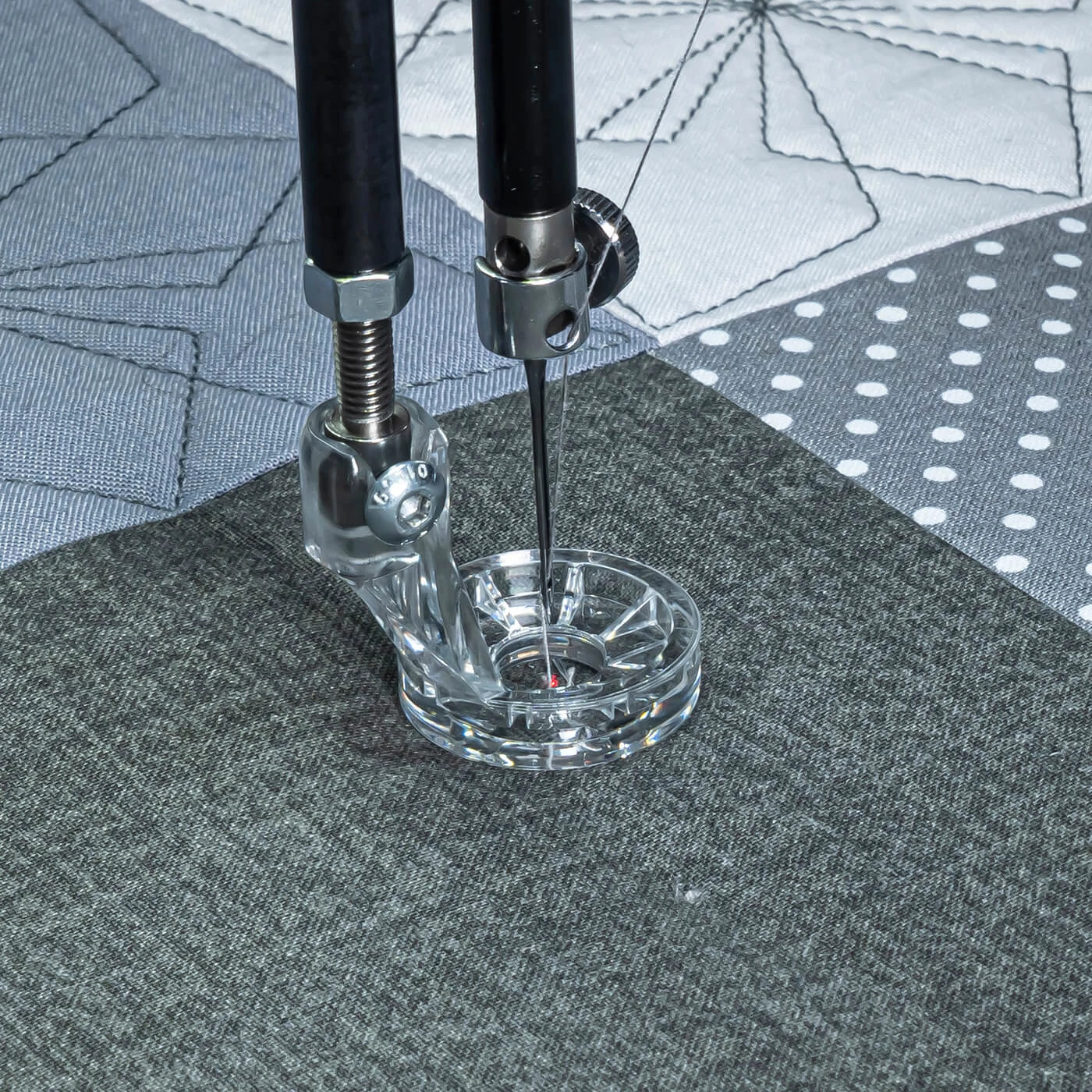 Echo around appliqués or quilted motifs
The Echo Feet Set contains three acrylic presser feet with 3/8", 1/2" and 3/4" widths from the needle to the edge of the foot. Perfect for echo quilting round motifs or when using rulers.
At A Glance
Set of 3 presser feet
Create echo designs, round quilt motifs or appliqués
Three sizes (3/8", 1/2", 3/4") from the needle to the edge of the design
Easy to attach or remove from the machine
(tap letter to learn more)
powerquilter™ 1600, 1650
To attach one of the Echo Feet:

1. If another presser foot is on the mount, use the 2.5mm hex wrench to loosen the mounting screw far enough that you can slide the foot off of the mount.

2. Slide the desired Echo Foot onto the mount. The opening on the side of the foot lines up with the mount's screw hole. Push the Echo Foot up as far as it will go.

3. Ensure the foot is centered over the hole in the needle plate and that the needle is centered in the foot. Then fully tighten the screw with the 2.5mm hex wrench.