UP TO 30% OFF
Available in Stores
PART # 821034096
creative™ Metal Hoop
Specialty type: Embroidery
We're sorry, this item is out of stock online. Please check with your closest store for availability.
Find A Store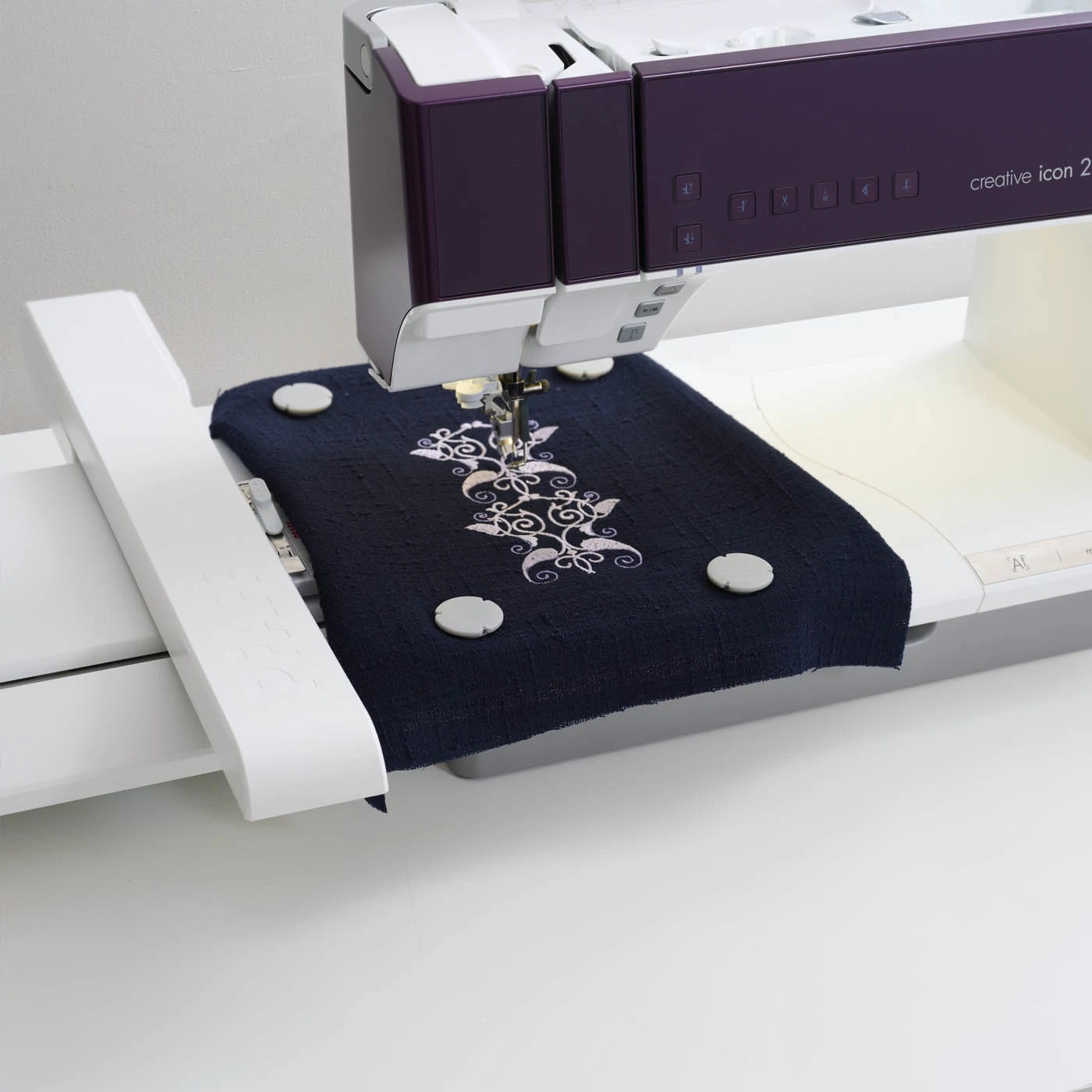 Up to 30% Off Accessories & Notions
Spend $100 on accessories & notions, get 20% Off. Spend $250, get 25% Off, or Spend $500 or more, get 30% Off.  (see discount in your shopping cart). 
Hoop project without damaging your fabric
Some fabrics are more difficult to hoop than others or should not be hooped at all, since hooping can damage the fabric. Thick and course fabrics can be difficult to hoop as well as thin and glossy fabrics. Hooping ready to wear garments can also be difficult due to seams, narrow areas or buttons/rivets. Embroidering difficult fabrics or garments will no longer be a problem with the creative™ Metal Hoop!
At A Glance
7.1" x 5.1" hoop size (180 x 130 mm)
(tap letter to learn more)
creative icon™ 2, creative icon™
creative™ 4.5*, 4.0*, 3.0, 2.0
creative sensation™ pro II, creative sensation™ pro, creative sensation™
creative vision™, creative performance™*
*When sold with the large or small embroidery unit