PART # 821282096
creative icon™ 2 Luxe Accessories Case
Specialty type: Embroidery
We're sorry, this item is out of stock online. Please check with your closest store for availability.
Find A Store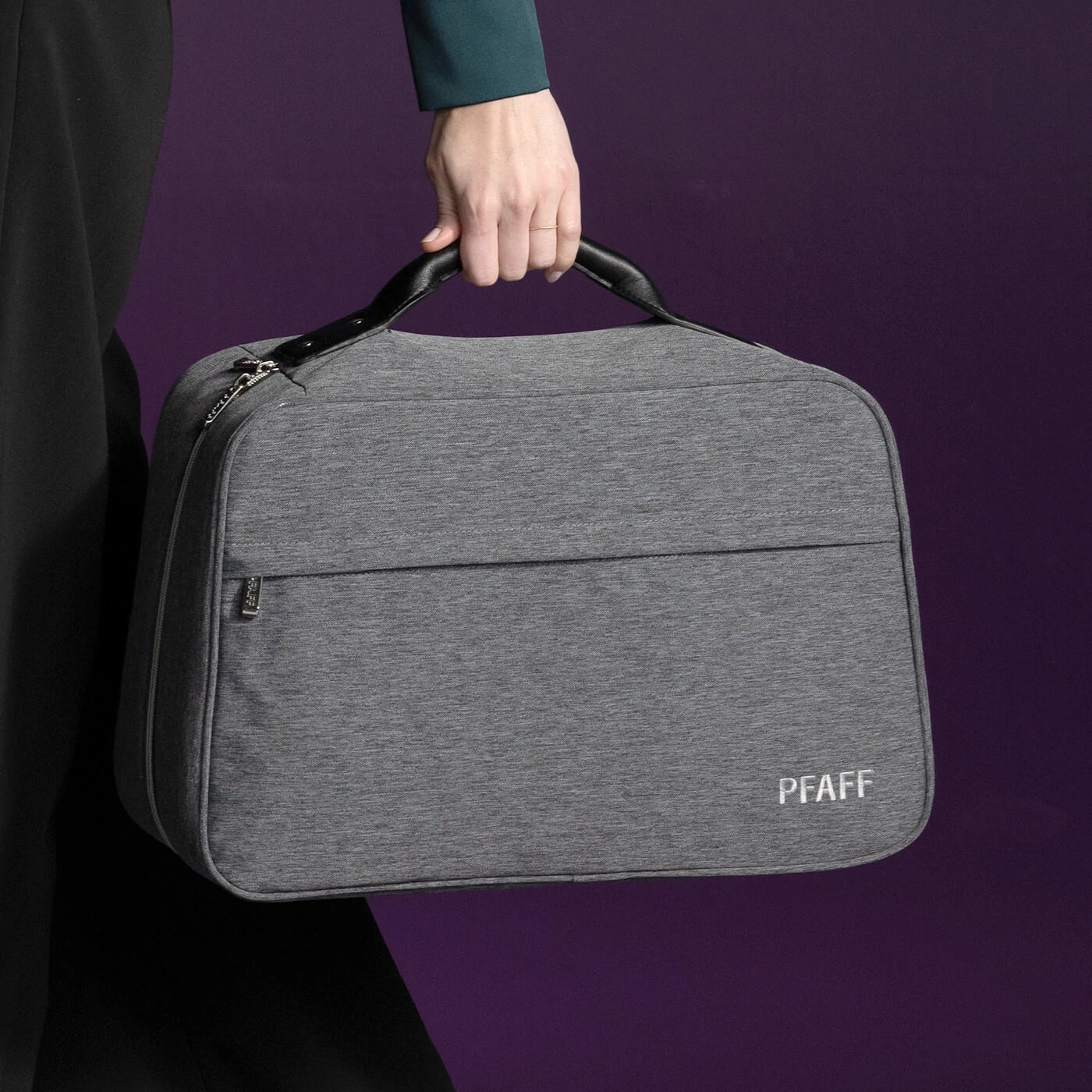 Designed to easily store and transport your accessories
The PFAFF® creative icon™ 2 Luxe Accessories Case securely transports accessories such as presser feet, bobbin case, circular attachment, quilt binder, ruffler, and much more.
At A Glance
Premium, durable materials and components
Fits dozens of feet and other accessories in foam and mesh pockets
Attachment panel slides over Machine Case telescoping handle or fits into strap on Embroidery Unit Case
Foam interior to hold and protect contents
(tap letter to learn more)