PART # 821330096
creative icon™ 2 Embellishment Attachment Sampler Kit
Specialty type: Embroidery
We're sorry, this item is out of stock online. Please check with your closest store for availability.
Find A Store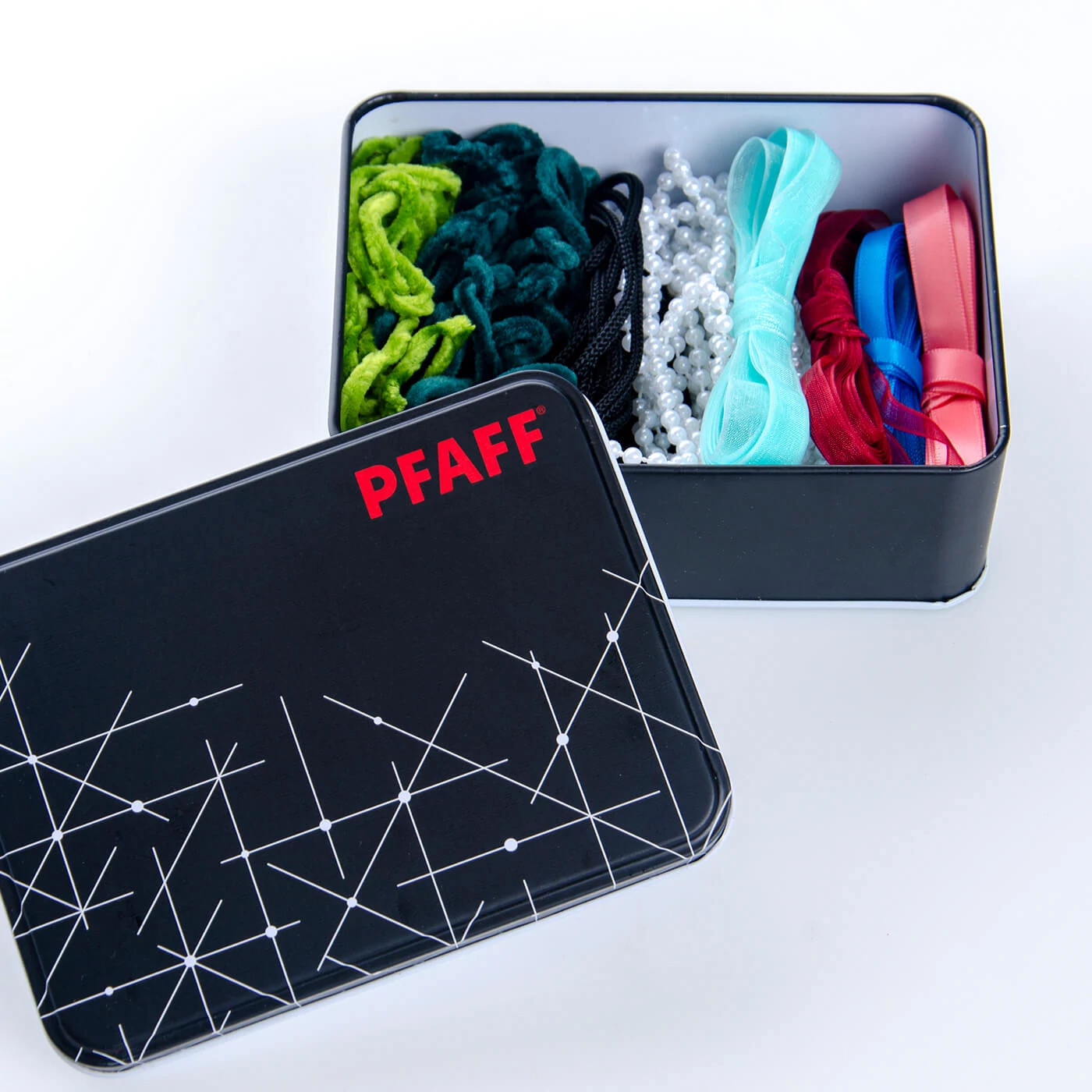 Get started with the creative™ embellishment attachment kit
Curated kit includes yarn, beads, cording, and ribbons to do innovative embroidery work on the Creative Embellishment Attachment. Receive 12 feet (3.7 meters) of each embellishment.
At A Glance
Kit includes 12 feet of each embellishment
Packaged in a decorative tin
(tap letter to learn more)