PART # 821143096
Clear Stitch-in-Ditch Foot for IDT™ System
Specialty type: Quilting
We're sorry, this item is out of stock online. Please check with your closest store for availability.
Find A Store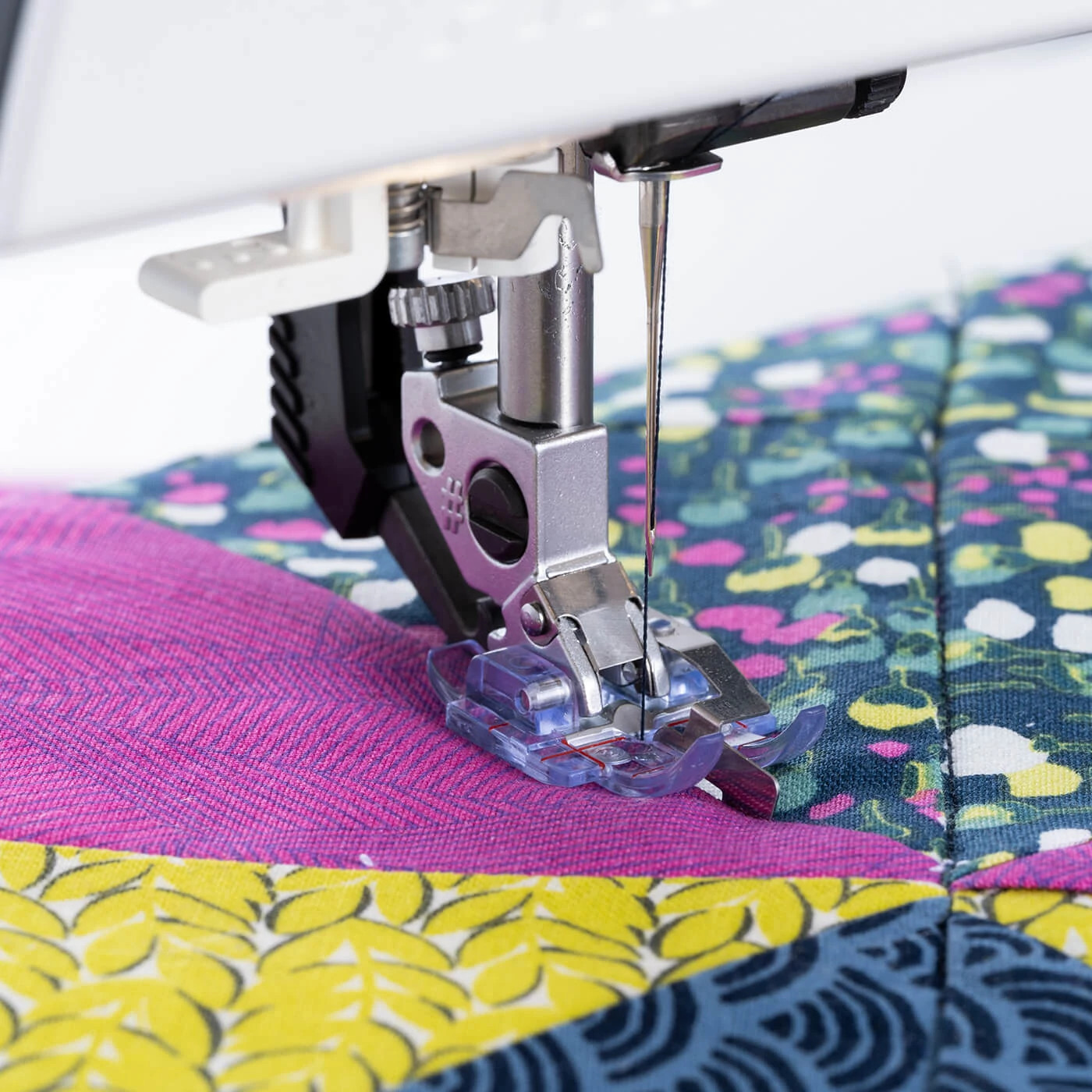 Excellent visiblity. Perfect quilting.
The Clear Stitch-in-Ditch Foot gives excellent visibility and is designed to help you achieve perfect quilting on the top of your quilt.
At A Glance
Guide rides smoothly over seam
Provides perfect stitching "in the ditch"
(tap letter to learn more)
for IDT™ system
1. Attach the Clear Stitch-in-Ditch Foot
2. Engage the IDT™ system
3. Select a straight stitch (or another stitch that has a centered needle position like the reinforced straight stitch or the straight stitch hand-look quilt stitch).
4. Place the quilt under the presser foot with the guide in the seam (ditch) of the pieced quilt patches.
5. The guide of the presser foot will follow exactly in the center of the pieced seams so you can quilt perfectly.
Note: With any of the Stitch-in-Ditch feet for IDT™ system attached to machines with manual presser foot lift we recommed not to lift the presser foot to the extra high position. This can cause the needle holder to touch the guide on the presser foot. With the needle set to down position, we recommend lifting the presser foot only as high as needed for pivoting so the fabric can be turned freely.