30% OFF IN CART
Available in Stores
PART # 821426096
Clear N Melt Bulk Stabilizer 12" x 25 Yards
Specialty type: Embroidery
We're sorry, this item is out of stock online. Please check with your closest store for availability.
Find A Store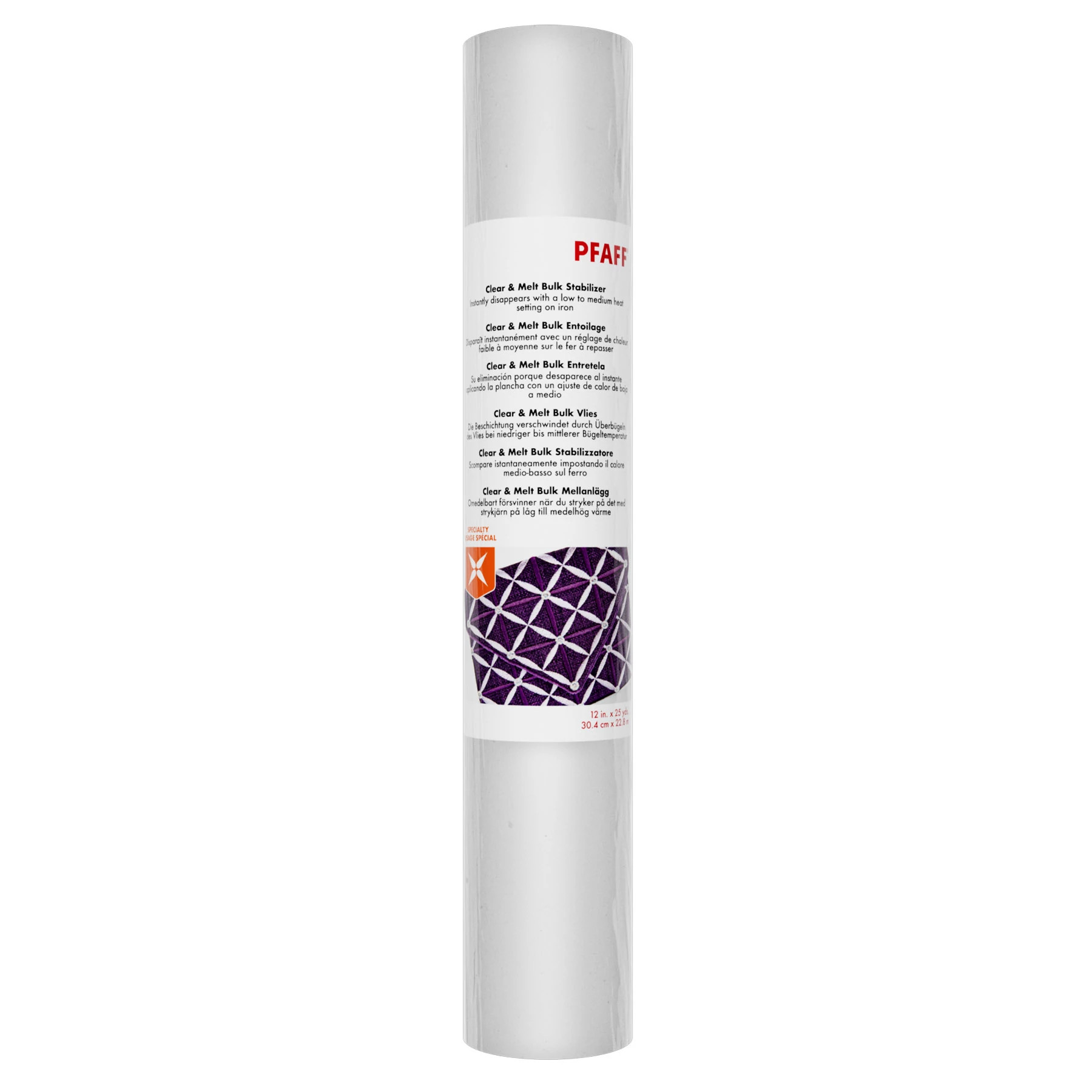 Instantly disappears with a low to medium heat setting on iron
PFAFF® Clear N' Melt is a revolutionary advancement in film topping and backing. This film eliminates the use of water for removal because it instantly disappears with a low to medium heat setting on iron. PFAFF® Clear N' Melt does not stick to iron, ironing board cover or item being ironed. Can be used as either a topping or backing on stable fabrics.
Recommended uses 
Use as a topping for keeping the nap or pile from peaking through stitches, uneven surfaces and coarse weave fabrics preventing stitches from sinking. For backing, use this film for designs with fill areas, monograms, appliqué. Do not use for lace designs or small to tiny open design areas. 
Instructions: 
For topper, place on top of article as you hoop. Or, hoop fabric and add topper. Use built

in machine embroidery basting stitch (if available on machine) to hold in place. 

For backing: Position on wrong side of fabric. Hoop as one piece. 

When finished tear away as much as possible, with a dry hand iron on low to medium heat setting iron back and forth 

over film which will dissipate into tiny particles that can be brushed off.

Direct contact with iron surface is necessary to 

make film disappear completely. That is reason not recommended for small or tiny open areas where iron surface or tip 

can not touch. 

Never use hot iron!