UP TO 30% OFF
Available in Stores
PART # 821371096
Circular Attachment Templates
Specialty type: Home Decor
We're sorry, this item is out of stock online. Please check with your closest store for availability.
Find A Store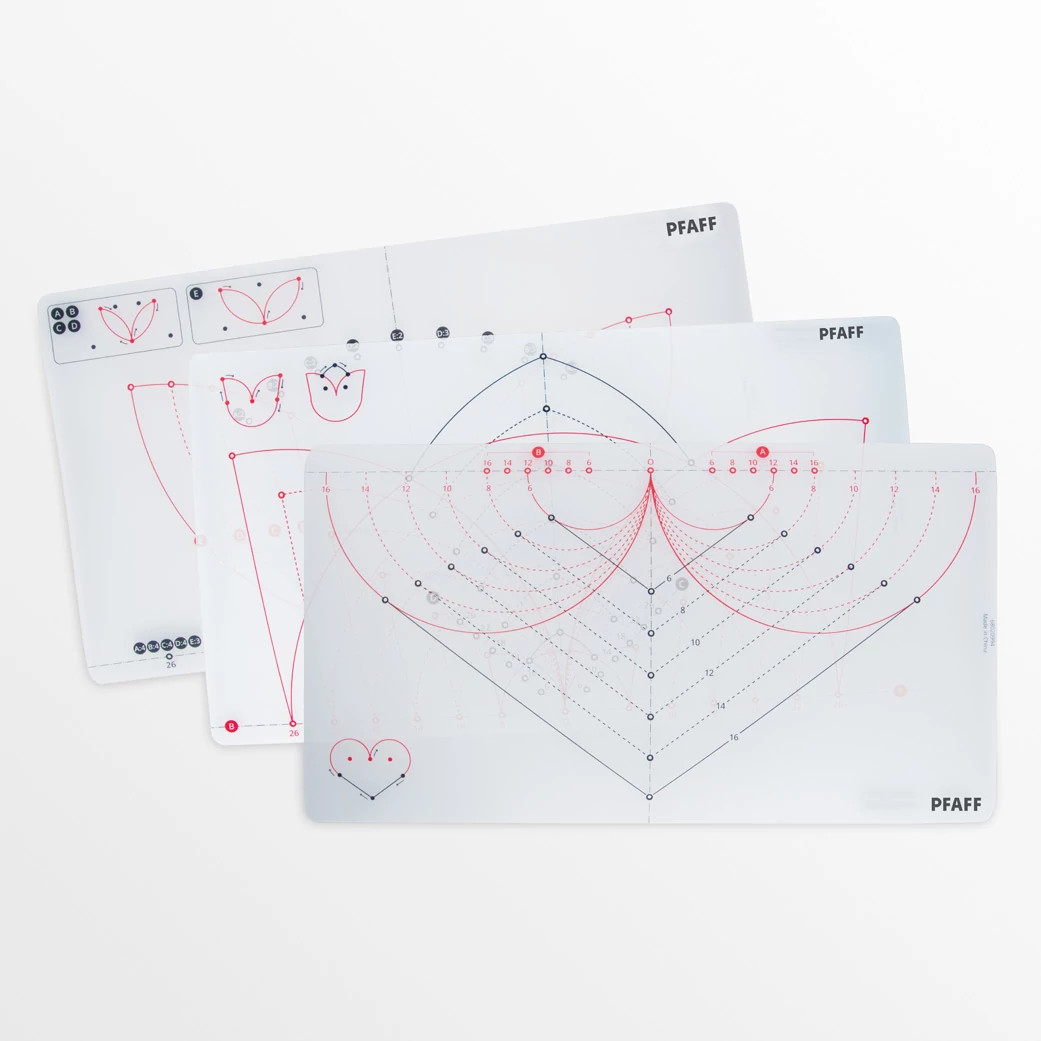 Up to 30% Off Accessories & Notions
Spend $100 on accessories & notions, get 20% Off. Spend $250, get 25% Off, or Spend $500 or more, get 30% Off.  (see discount in your shopping cart).
Expand the capabilities of the circular attachment with three new design templates
New templates / shapes that work with the existing circular attachment 821026096
At A Glance
Create unique shapes, not possible with any other circular attachments.
Create tulips, leaves and hearts in several different sizes.
Sew large scale appliques or designs using built in stitches.
Three easy to use templates, with markings and full instructions on how to create the designs.
(tap letter to learn more)
For use with circular attachment 821026096
Required Part Numbers
Circular Attachment 821026096
For more detailed instructions click on the linked instruction manual.