UP TO 30% OFF
Available in Stores
PART # 821026096
Circular Attachment
Specialty type: Embroidery
We're sorry, this item is out of stock online. Please check with your closest store for availability.
Find A Store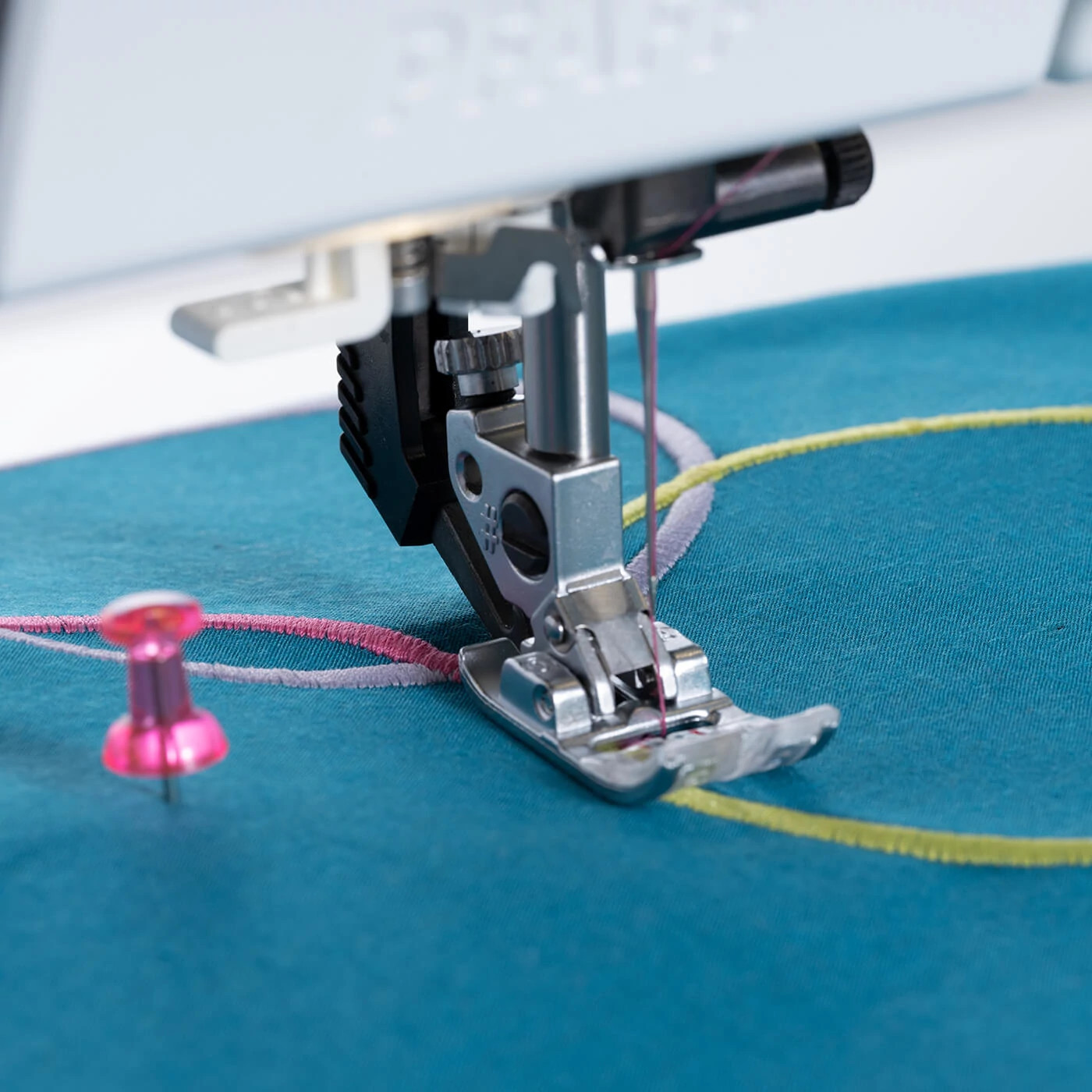 Up to 30% Off Accessories & Notions
Spend $100 on accessories & notions, get 20% Off. Spend $250, get 25% Off, or Spend $500 or more, get 30% Off.  (see discount in your shopping cart).
Create unique circular borders or graphic patterns
Your perfect tool for making unique embellishments on sewing projects, garments and quilts! Sew simple circles, flowers, or parts of circles for one-of-a-kind borders and graphic patterns. Sew circles with a diameter of 2.5 to 10.25" (6 to 26 cm).
At A Glance
Included with the Circular Attachment:
Circular Attachment with Size Guide
Pivot Pin
3 different templates - circles, 4-petal flowers, and 6-petal flowers
Numbers on each template correspond to the diameter of the circle
CD with instructions in 11 languages, tutorial and ideas on how to combine circles
(tap letter to learn more)
Almost all utility and decorative stitches can be used with this attachment.
Note:
Stitches with default width wider than 9mm and stitches with backward feeding cannot be used.
Tips:
When using the Circular Attachment, we recommend using an extension / quilter's table. This will give extra support to the fabric and make it easier to control and guide.
The shorter the stitch, the easier it is to achieve a nicely joined circle. When about to close the circle, slow down the sewing speed and, if necessary, adjust the stitch length to fill the gap.
Appliques:
You can make appliques with the circular attachment. Use fabric that does not fray or make raw edge appliques. You can also simply stitch your applique in place with a straight stitch, cut away the excess fabric, and finish by sewing a satin stitch over the raw edges. When using several layers of fabric, it is even more important to guide the fabric carefully, making sure that all the layers feed together equally.